How to keep customers in times of inflation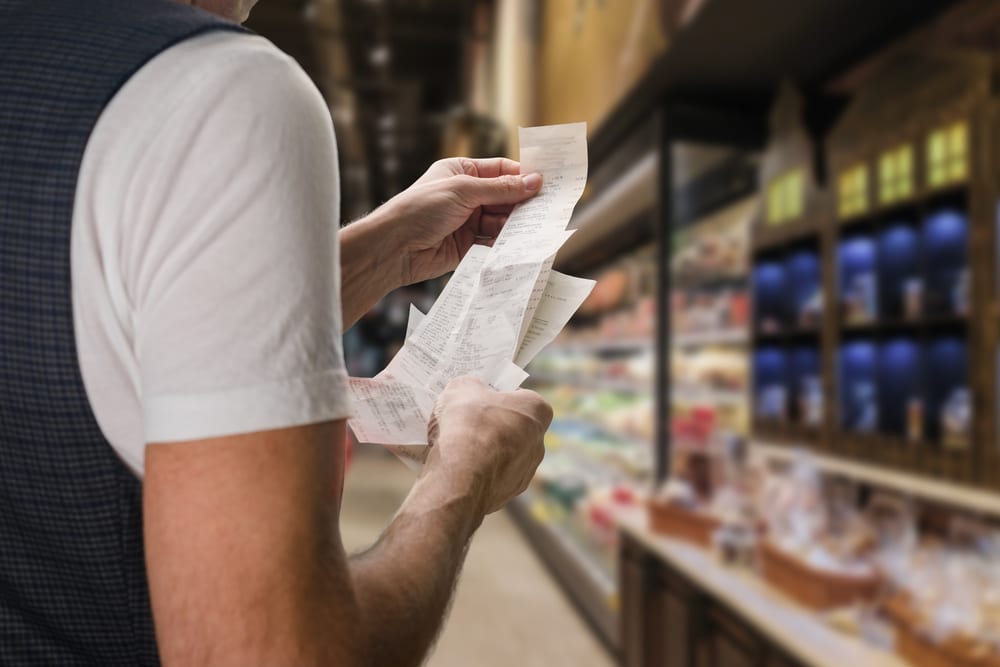 As anyone who's been to a grocery store in the past few months knows, inflation is currently a very real problem. Prices for both basic necessities and luxury goods have gone up significantly. This puts businesses in a difficult position, as they must find ways to keep their prices competitive without sacrificing profit margins.
Times like these can be a major problem for businesses that rely on customer loyalty, as it becomes more difficult to keep customers when they are feeling the pinch of inflation.
However, there are some things that businesses can do to help keep their customers during times of inflation. In this post, we'll look at a few ways you can encourage your customers to stick around in tough times, and even strengthen their loyalty to your brand.
Be transparent about price increases
If you must raise prices in order to keep your business afloat, be upfront about it with your customers. They will appreciate the honesty, and it will help to build trust. You can let them know about the price increase in a number of ways, such as through social media, email, or even a sign in your store.
Improve the customer experience
In any business, the customer experience is important. But in times of inflation, it can be the difference between a loyal customer and one who takes their business elsewhere. Make sure your employees are providing excellent customer service, and go above and beyond to surprise and delight your customers whenever possible.
Here are a few ways you can aim to delight your customers:
Send a personalised thank-you note with their purchase
Offer free shipping or returns
Throw in a little bonus gift with their order
Give them a discount on their next purchase
Engage with them on social media
Add additional contact channels so customers can interact with you on whichever platform they prefer
Related content: How the pandemic has changed customer service forever
Offer loyalty rewards and discounts
One way to keep your customers happy during tough times is to offer loyalty rewards and discounts. This shows that you appreciate their business and want to help them save money. You can promote these loyalty rewards and discounts through your marketing channels, such as social media, email, or even in-store signage.
If you are in the B2B arena, you can offer volume discounts to encourage customers to buy in bulk. This can help them save money and stock up on supplies they know they'll need, without having to worry about inflation eating into their budget.
Make it easy to budget with payment plans
In times of inflation, many people are worried about their finances and how they will make ends meet. To help ease these concerns, you can offer payment plans for your products and services. This will allow your customers to spread out the cost of their purchase over time, making it more affordable.
Dive into the data to get deeper customer insights
If you want to really understand your customers and what they want, you need to dive into the data. Look at customer surveys, social media comments, and even website analytics to get insights into what your customers are thinking and feeling. By understanding your customers and what they want, you can adjust your marketing and sales strategy to better meet their needs.
By following these tips, you can help to keep your customers happy during tough economic times. In turn, this will help to strengthen their loyalty to your brand, which is essential for long-term success.
Use tested technologies like live chat to boost sales
When customers are worried about inflation, they may be more likely to comparison shop and look for the best deals. You can use live chat on your website to engage with potential customers and answer any questions they have about your products or services. This will help them feel more confident about their purchase, and less likely to look for a better deal elsewhere.
Related content: How to boost sales with live chat in 2022
In conclusion
In these uncertain times, it's more important than ever to keep your customers happy. Inflation can be a major concern for businesses, but there are ways to keep your customers coming back, even in the face of rising prices.
First and foremost, excellent customer service is essential. Show your customers that you value their business and are willing to go the extra mile to keep them satisfied.
Secondly, be transparent with your pricing. If prices are going up, let your customers know in advance so they can budget accordingly.
Finally, offer incentives and discounts whenever possible. A little bit of savings can go a long way towards keeping your customers loyal.
By following these simple tips, you can weather the storm of inflation and keep your business thriving. Not sure where to begin? Reach out to the Digital Customer Care Company and learn how to provide an exceptional customer experience, strengthen your brand, and future-proof your business.