Tips for expanding your business into Spain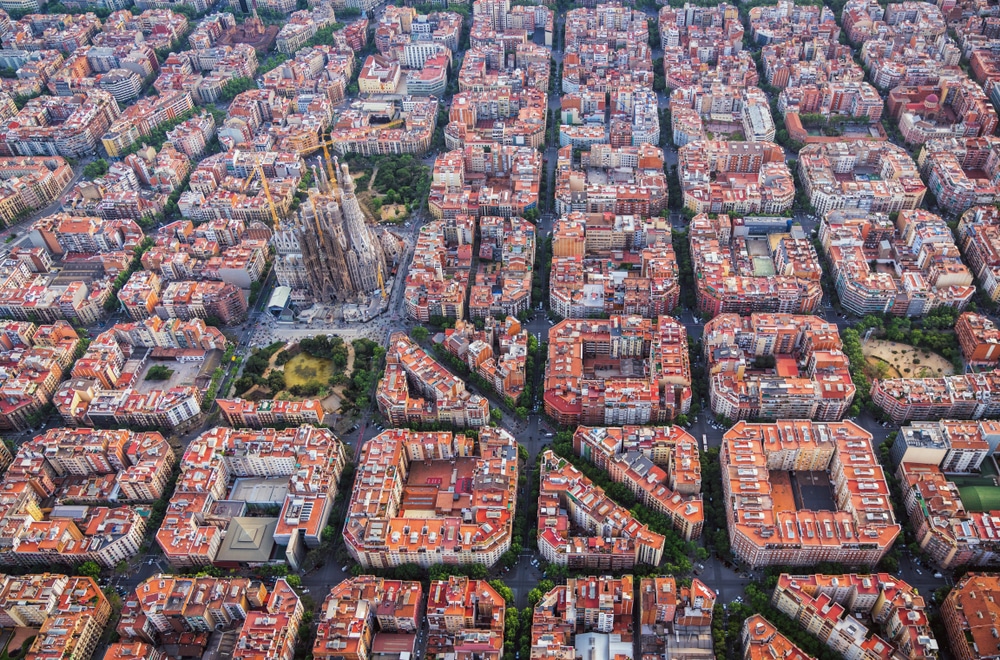 Out of 190 countries, the World Bank ranks Spain 28th on its Ease of Doing Business listing. Find out some of the benefits and challenges of doing business in this beautiful, vibrant, and varied nation.
Top reasons to expand your business into Spain
Throughout history, Spain has played a major role in global trade, as well as acting as a cultural meeting place. Today, it is the world's 14th largest economy, with a GDP of over $1.39 trillion. Some of the many factors which make it an attractive region for businesses to expand to internationally include:
Lots of local talent available. Despite having recovered significantly from the 2007 recession, Spain's unemployment numbers are still higher than in other European countries. This makes recruiting top talent at a reasonable rate very achievable.
Spain welcomes Foreign Direct Investment, particularly as part of their Covid recovery plan.
Little ecommerce competition. Spain's ecommerce industry is relatively immature compared with other European nations, but growing fast. This makes it a highly attractive destination for online sellers.
Close trade ties with European, Latin American, and African countries. A successful Spanish expansion opens the door to even bigger possibilities down the line.
Spain is a leader in IT and telecommunications technologies. Many ICT companies are open to developing joint business ventures with offshore companies.
What to consider before expanding to Spain
Of course, you'll need to do your homework before packing your bags for Barcelona! As with any country, Spain has some particular quirks to consider.
Language and geographical regions
Spain is divided into 17 autonomous regions, or Comunidades Autónomas, each with their own traditions and personalities. From a marketing perspective, this makes having some local expertise on your side important – but also offers greater opportunity for market segmentation.
In terms of language, over 72% of the local population speaks Castilian (Catalan) Spanish, while Galician and Basque Spanish are also spoken in some regions. Remember also that whatever regions of Spain you operate in, your website needs to comply with GDPR regulations.
Customer service
While Spaniards are typically more relaxed about customer service than their UK- or US-based counterparts, they also like to build a friendly relationship with a company before doing business with them. You can expect long, casual chats with a potential new prospect!
This makes working through a translator inefficient, especially if you have a large volume of queries coming in. Outsourcing your customer service to a multilingual provider -like us!- is usually the best option, especially if they can offer 24/7 support. After Spanish, English is the most commonly spoken language in Spain, with around 28% of the population, about 11 million residents, speaking English.
Business culture
Business relationships tend to be more social and personal in Spain, which can be a little odd for companies used to operating in more formal arenas. The working environment is also a bit more casual, so be prepared for long lunches and a more relaxed approach to business.
Labour laws
While the famous siesta lunchtime nap is now uncommon, Spain still has thorough labour regulations in place for employees. These include:
A maximum of 40 working hours per week.
A minimum weekly rest time of one-and-a-half uninterrupted days.
A limit of 80 overtime hours per year.
Choosing the right business type
The most common business structures in Spain are:
A sole trader
As the legal process for creating a sole tradership is simple, this is a good option for a small company. No initial investment is needed, and it's run by a single individual.
However, there is an important caveat! Being a sole trader means there's no legal distinction between you and the sole tradership. You will therefore be held personally accountable for any company debts or liabilities.
A limited liability company, or SL
An SL is the most popular business type of choice in Spain. It is flexible and easy to register, requiring only €3.000 for the registration process and minimum capital investment amount. A further advantage is that your personal liability is limited to this initial amount.
The corporate tax of an SL is limited to 25% of profits. An SL has to file IVA returns (VAT returns), but there are a number of exemptions that will reduce the tax paid.
Branch office
If you have an existing company and want to expand to Spain, opening a branch office is the way to go. You will gain access to a new market, while still being able to draw on the facilities of your home office.
You have to be a Spanish resident to open and run a branch office in Spain. To set up your branch office, you will have to submit a notarised power of attorney, as well as a copy of your existing company's deed of incorporation. You may also need to submit a certificate of good standing.
Useful resources for expanding to Spain
Here are some additional websites and organisations to find more information and forms: