Your guide to WhatsApp support in 2022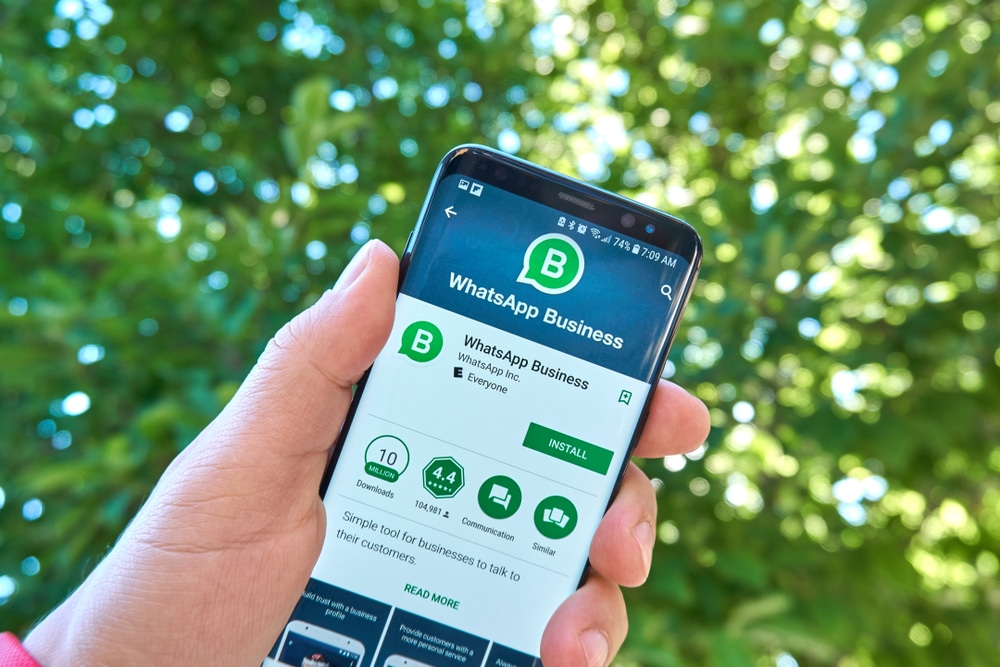 With over 2 billion users, half of whom use the app every single day, there's no doubt that WhatsApp is the most popular mobile messenger app worldwide. It's available in more than 180 countries, and is used by young and old alike – 54% of millennials and just over a third of baby boomers.
With so many of your customers on WhatsApp, offering it as a customer support channel makes a lot of sense. And with the launch of WhatsApp for Business in 2018, it became a whole lot easier too.
In this post, we'll take a look at the pros and cons of using WhatsApp for customer service, and provide some pointers on getting the most out of it.
Related content: The benefits of direct messaging for your customer service
Pros and cons of WhatsApp for customer service
Advantages of WhatsApp for customer support:
Available on both mobile devices and desktops. This makes it a convenient way for customers to reach out to you regardless of where they are – at home, at work, or on the move.
Huge user base. As we mentioned, with over 2 billion monthly users, chances are your customers are already using WhatsApp – which makes it easy for them to get in touch on a platform they already know well.
Text, voice, and video support are available all on one platform. If a query turns out to be too complex for a simple text chat, agents can voice call the user or even demonstrate the next steps via video.
Low cost. WhatsApp uses your existing mobile data plan or Wi-Fi connection, so there are no extra costs unless you need the enterprise API – more on that later.
Simple user interface. One of the reasons WhatsApp has become so popular is because of its user-friendly features. This makes it easy for customers to find their way around the app and get in touch with you.
Automatic backup for records and transcripts. It's easy to go back through previous conversations to find out what was said, check on promised actions, improve processes and gather customer feedback.
Related content: The value of live chat transcripts for businesses and customers
Disadvantages of WhatsApp for customer support:
Small businesses can use the free version of WhatsApp Business, and large businesses can use the WhatsApp Business API version, but there isn't (yet) a good option for companies in between the two.
Facebook. Facebook's parent company, Meta, bought WhatsApp for a cool $19 billion in 2014. In 2021, the brand made a major misstep when sending out an update around its terms of service. The message was not very well explained, and many users assumed it was a cover for allowing the company to mine their data and read their private messages. It wasn't, but the damage was done. Millions of users jumped ship -at least temporarily- to WhatsApp's competitors. The blunder was quickly walked back, and the brand has regained much of its former user base, but a small segment of your customers may still be reluctant to use the platform.
How to use WhatsApp for customer service
There are two ways businesses can use WhatsApp for customer service: the free WhatsApp Business app, or the more feature-rich WhatsApp Business API.
WhatsApp Business App for small businesses
For startups and small businesses, the free WhatsApp Business app offers some basic but powerful features:
A business profile which lets customers see important information like your email, address, and website
Labels to organize and find different chats and messages (for example, 'new customer', 'payment pending', 'order dispatched', etc.)
Link with your business Instagram page
Analytics
Messaging tools – quick replies and greetings, away messages.
The catch is that technically, you can only have one user/agent on the app at a time. This can be overcome to an extent by adding additional devices and using WhatsApp Web under the same profile, but won't work for medium or large businesses.
WhatsApp Business API for enterprises
The first thing to know about WhatsApp Business API is that you won't be working directly with WhatsApp themselves to get it up and running. Rather, they work with a selection of third-party platforms called BSP's – Business Solution Providers. Because different countries and regions have different privacy laws, this makes sense, as you can partner with a provider in your area who knows the local legislation.
There are also some restrictions on the type of content you can send and how often – designed to protect users from unwanted spam.
That said, it offers some very impressive features for customer service teams:
Secure, encrypted, and GDPR-compliant
As many CS agents as you need
Full integration with your existing CRM software
Template messages – automate and personalise all sorts of communication, like order confirmations, shipping updates, appointment reminders, birthday wishes
AI / chatbot integration. Especially useful outside of business hours, when chatbots can answer basic queries, help with troubleshooting, and even make product suggestions.
How much does WhatsApp Business API cost?
How much you pay for the service will depend on which BSP you partner with and which pricing model you choose – some offer set monthly rates based on the number of users, while some charge on a usage-based model.
Want some help getting started?
There's no doubt that WhatsApp is one of the most powerful channels for instant customer service available right now, but choosing the right partner and getting set up can be tricky. If you'd like a little guidance, we can help! Digital Customer Care Company is a WhatsApp Business Solution Provider and offers you the possibility to outsource your WhatsApp customer service.