10 of the best ways to get customer feedback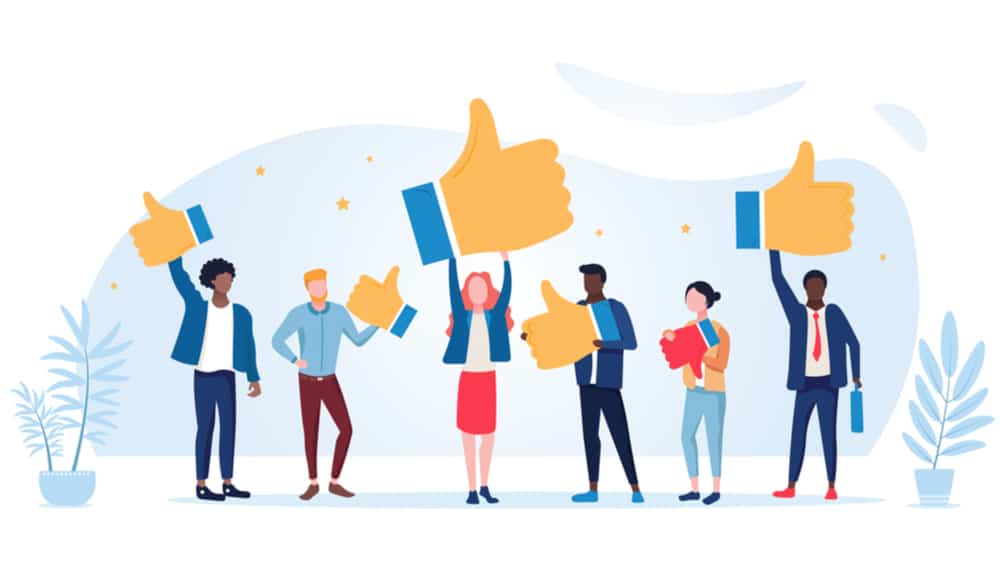 To plan the most effective online strategy, you have to understand your customers. This goes beyond knowing their likes and dislikes. You have to gain an understanding of how your customers feel about your product, brand or service.
Only then can you design an online strategy that will be truly customer-centric and satisfy the needs of your customers. Here are 10 of the most effective ways to get this crucial feedback from customers.
1. Post a link to a survey on social media
Many of your customers spend a great deal of time on social media, so an effective way of collecting feedback is by meeting your customers there. By posting the link to a survey that you want them to complete on Twitter, Facebook, Instagram, etc, you will connect with many of them.
Be aware, though, that response bias, both at the positive and at the negative end of the response spectrum, may skew your results somewhat. The more media channels you post to and the larger the response you get, the less significant this bias effect will be. So don't let considerations of response bias stop you from using this valuable source of customer feedback to help you design the best online strategy.
And an NB postscript – keep your surveys short! Customers will abandon ones that are too long.
2. Have a feedback button on your website
Feedback buttons that open a form that your customers can fill in is an effective way of getting feedback. They might not feel strongly enough to take a survey, but if something bugs them and a convenient box pops up right there, they might very well use it.
It is an excellent proactive way of pinpointing niggles that irritate customers, links that don't work, or problems that may be developing. We suggest you try out different locations for your feedback buttons to see where they result in the most feedback from customers.
3. Regularly analyse and review recorded sales logs
Logs from outbound sales teams are an invaluable source of feedback from customers about your product and how it is presented to the public. These logs are valuable for training as well, and may well alert you to problems areas.
4. Review live chat transcripts
Nowadays one of the most frequently utilised resources for getting customer feedback are onsite live chat tools. It would be hard, in fact, to overrate the value of live chat transcripts.
Analysing and categorising these transcripts will not only make you aware of inefficiencies in your systems and procedures, but also alert you to problem areas in your business. Having these insights will help you to eliminate these hurdles, resulting in happier customers and less pressure on your customer support systems.
5. Schedule customer interviews
This old tried and tested market research tool can be very valuable for providing customer feedback. Most existing customers in your area would be only too happy to attend an interview session, and the value of their feedback can be really significant.
Ensure that a real person contacts customers to set up the interview as this will make them feel valued. Also make sure the interview is conducted by a very competent and senior staff member. Making it a bit of a social occasion by providing some tasty snacks will also not hurt!
6. Conduct SMS surveys / text message surveys
SMS or text message surveys are a powerful channel for getting customer feedback. Not only are they cost-effective, but also easy to set up and deploy. SMS surveys are a straightforward way to get increased engagement and an instant response from a diverse range of customers. Text surveys tend to have a good response rate as well.
7. Follow-up a sale with an email
Once a customer has bought an item or received a service, it's always advisable to send an email asking for customer feedback. Ideally, this email should be sent within three to five days of the purchase being made.
It should request information as to why they chose your product, how they accessed your business, what they thought of the product, and how they experienced the overall buyer experience.
Try to make clear that you want their feedback for improvement of your service or product and not for cross-selling.
8. Offer an incentive for customer feedback
Bear in mind that doing a survey uses up valuable customer time, so don't be reluctant to offer some incentive or reward to make it worth their while. It could be some financial gain like an award or discount, or a chance to win a prize. You can also offer them free content like an e-book, or access to an educational publication or one of your in-house studies.
9. Establish customer feedback portals
Having customer feedback portals in place gives customers, whether they be happy or aggrieved, a 24/7 hub where they can connect with you. They can voice any concerns, aggravations, grievances, or "beefs" they have with your business. They can make suggestions for improvements, or even just pass on some comments or ideas they may have.
10. Adopt an NPS score
An NPS or Net Promoter Score is an excellent way of measuring whether your business is on the right track, as it gauges customer loyalty and the possibility of getting repeat business.
It indicates whether your customers would be prepared to recommend your business to other customers by utilising a 1-10 scale. Ratings of 0 to 6 are seen as 'detractors', which is negative. Scores between 7- to 8 are seen as 'passive' or 'neutral', and ratings between 9-10 are referred to as 'promoters' and are considered positive.
In conclusion
Businesses nowadays are more and more aware that their customers determine whether they exist, survive, and thrive. Taking cognisance of what your customers want and need must therefore always be at the heart of your marketing efforts.
Customer feedback is the basis of any effective online strategy – plain and simple.