Outsourcing customer service via Instagram
Digital Customer Care Company is a leading contact centre with customer service staff working for a variety of clients.
Instagram is a channel that you might not have considered to use for customer service. The social network is mainly known as a photo and video platform, but that doesn't mean that it isn't good for in-depth communication. For example, customers can post messages under your posts and they can also send you private messages directly.
This makes it a useful customer service tool: it's a place to be in contact with the customer, to build a relationship. And it isn't one-sided. Modern media is no longer a platform for one-way communication. You can speak to your customer, but your customer has something to tell you as well.
Why Instagram for customer service?
Many customers already use Instagram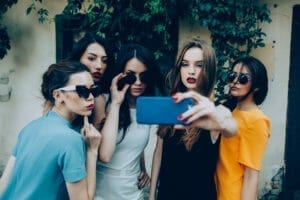 While the vast majority of Instagram users are between the ages of 15-19, there are many users between the ages of 20-39 as well.
If your target audience consists mainly of young people, Instagram is the place to reach them. But Instagram is also seeing a rising number of older users.
Customers are unlikely to buy from companies that don't respond to social media
Social media has now been embraced in daily life as a way of communication and companies are expected to get on board. So customers will message you on social media, whether you like it or not, Instagram included. Not responding to messages with questions about your products that come in via Instagram can cost you customers; those who don't feel heard through your social media may be able to find the answer to their question at the competitor's!
Customers who do receive an answer via social media tend to buy more
When you do respond, you don't just keep your existing customers. You also ensure that they make larger purchases. When you respond to messages properly, the customer feels they can trust you. This results in larger orders and customers who keep coming back to you.
Ahead of the competition
Not every company offers customer service via Instagram yet. So this is a great opportunity to get ahead of your competition. Because as we wrote above: customers who do not receive a response from companies via Instagram or another social medium, will look elsewhere. If you respond, new customers will quickly find you.
Reply to messages via Instagram
To provide effective social customer service through Instagram, you will need to purchase a social media management tool that supports Instagram. Also, you'll need to have enough employees to answer the messages. Not only during the day but in the evening and on weekends as well.
Keep in mind, customers expect to receive fast, effective and professional answers to their questions. If the answer takes too long, it will affect the image of your company. This often means that you should appoint an employee who specifically deals with Instagram questions. If this employee is overwhelmed by the flood of messages, it is time to hire additional people.
But there is an easier way. You can outsource your Instagram customer service to us.
Why Digital Customer Care Company?