Chatbot implementation and consultancy
From choosing the best chatbot software to suit your needs to creating customised chatbots with advanced ChatGPT technology. Digital Customer Care Company will guide you through the entire process of implementing chatbots for your customer service. We are happy to take the bulk of this process off your hands so that you can focus on your core business.
Besides designing the chat window, it is essential to provide the chatbot with intelligent and natural language processing. With advanced ChatGPT technology, our chatbots can understand complex questions and provide accurate, meaningful answers to your customers. By enabling the chatbot to communicate in a human-like manner, customers can have a seamless and positive experience in getting support and solving their problems. This enables your customers to interact with your business in an intuitive way, resulting in increased customer satisfaction and improved conversion rates.
Our implementation team works closely with each client to successfully implement chatbots. During the initial optimisation period, we ensure that the chatbots meet or exceed your expectations. We aim to achieve a healthy Return on Investment (ROI): we generate leads, increase conversion and customer satisfaction, and reduce costs.
Our implementation and consultancy services are suitable for all businesses. Whether you want to implement chatbots for the first time or are looking for a more tailored solution with ChatGPT technology, we are here for you.
Do you want to know more? Contact us so that we can send you a tailored offer.
Do you have a company with customer service, but …  
Are you looking for advanced chatbot functionalities to improve your customer service?
Do you want to use chatbots to increase your customer service efficiency and reduce response times?
Are you struggling to manage high volumes of customer queries and considering chatbots as a solution?
Are you interested in implementing chatbots to provide your customers with a 24/7 support channel?
Do you want your chatbots to be able to have natural and human conversations to better serve customers?
Do you need professional advice and expertise in strategically implementing chatbots into your business processes?
We are happy to help you!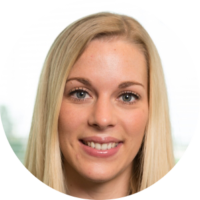 Digital Customer Care Company has offered Makelaarsland an extra opportunity for customer contact, which is very popular with us and our home sellers. Easy to use, fast support and great input from the Digital Customer Care Company!
Roos van Schaijk – Makelaarsland
Although HPE has been offering live chat on its sites for 10 years, we knew the channel could be used even more effectively. I ended up hiring Digital Customer Care Company because of its expertise in live chat and rich experience with this channel. At the end of the advisory process, the number of leads from chats has increased by 108% compared to the start of the project. This is a fantastic result!
Peter Luijbregts – Hewlett Packard Enterprise