From selecting the best live chat software for your needs to realizing customer-specific integrations, Digital Customer Care Company guides you through the entire process of setting up live chat for your customer service. We can take most of the work off your hands.
This involves various aspects, such as the design of the chat window. It's important that it doesn't look strange or out of place, but that it fits your website so that your visitors trust and start using it.
Or maybe you want to integrate live chat seamlessly with a specific part of your website. For example with the shopping cart, so that you can help your shopping visitors more easily. Or perhaps you want to integrate live chat with your CRM system so that you can easily switch between the conversation with the customer, and their data.
Our implementation team works with every new customer to successfully roll out live chat. During the initial optimization period, we ensure that live chat meets or exceeds your expectations. For example, we work hard to achieve a healthy ROI: we generate leads, increase conversion and customer satisfaction, and reduce costs.
Our implementation and consultancy services are suitable for all companies. We work with companies that want to start with live chat, but also with companies that already use it and want a more customized solution.
Do you want to know more? Contact us so that we can send you a tailored offer.
Do you have a company with customer service, but …  
have you never used live chat before?
do you have live chat, but it doesn't integrate well with your website?
do you want to adapt the chat window design to match your branding?
do you need help with the large-scale use of live chat?
We are happy to help you!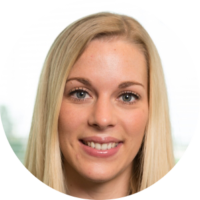 Digital Customer Care Company has offered Makelaarsland an extra opportunity for customer contact, which is very popular with us and our home sellers. Easy to use, fast support and great input from the Digital Customer Care Company!
Roos van Schaijk – Makelaarsland
Although HPE has been offering live chat on its sites for 10 years, we knew the channel could be used even more effectively. I ended up hiring Digital Customer Care Company because of its expertise in live chat and rich experience with this channel. At the end of the advisory process, the number of leads from chats has increased by 108% compared to the start of the project. This is a fantastic result!
Peter Luijbregts – Hewlett Packard Enterprise