How to deal with upset customers in 7 simple steps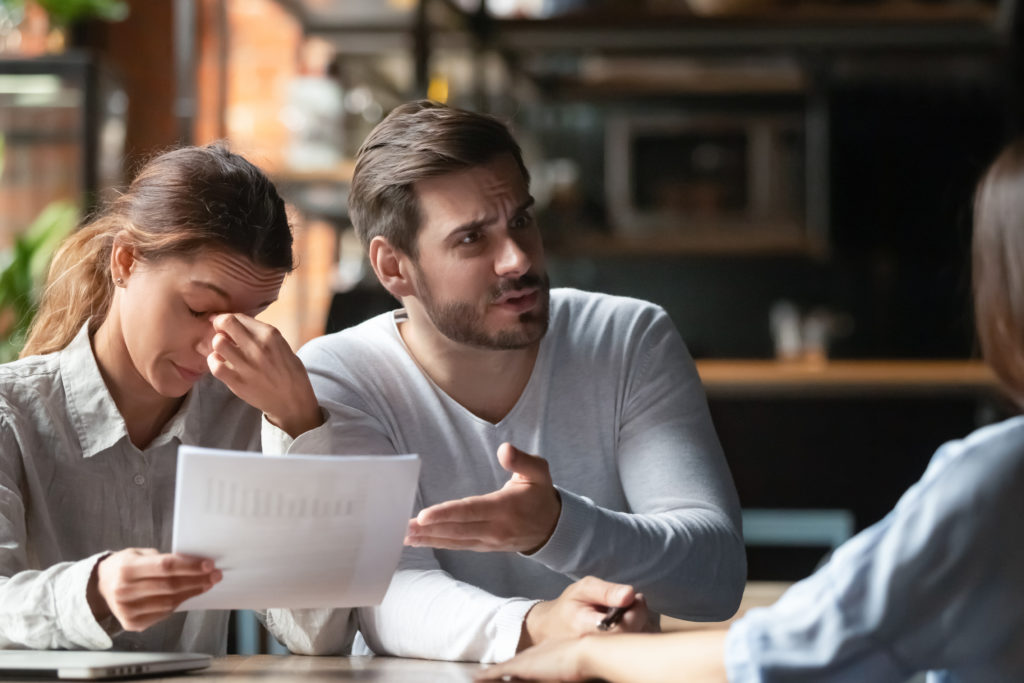 No matter what industry you're in and how much you invest in your customer support channels, there will be times when you have to deal with angry, upset, or frustrated customers. Sometimes your company will be to blame for what's happened, and sometimes you won't be.
Last year, HubSpot's annual State of Customer Service Report found that 93% of customer service professionals agree today's customers have higher expectations than ever before. And with those higher expectations comes an increasing risk your customers will be disappointed by what you actually can deliver.
Here we look at exactly how to manage an angry customer in 7 simple steps.
Why dealing carefully with upset customers is so important
In the past, a customer who had a bad experience with your company might tell one or two of their friends. Today, thanks to social media and online review sites like Yelp and Hellopeter, one upset customer can potentially broadcast their message to thousands.
That's why treating every complaint seriously is crucial – so they don't escalate into a full-on PR crisis.
Step 1: Really listen and understand
The most important part of dealing with a customer who is upset is making them feel heard. Just by knowing they're being taken seriously, you can often calm them down. Let them vent their frustrations, and ask questions so you can fully understand what their issue is.
Step 2: Empathize and apologize
Next, show the customer that you understand how they're feeling. Place yourself in their position, and let them know their emotions are valid and important to you. For example:
"I can understand why this must be so frustrating for you."
"I'm sure I'd feel the same in your position."
"I completely understand why you're upset."
Apologise for the situation, even if your company is not to blame.
Step 3: Ensure them that their complaint is important to you and will be addressed
Conveying a sense of urgency is a good way to bring the customer back to your side. Assure them that you view their complaint as serious, and that you're going to take action right away to solve their problem.
Step 4: Stay calm and polite at all times
Occasionally, customers get so emotional that they can become a little rude! Never respond in kind. If you remain courteous, calm, and polite, the customer will soon see that they're overreacting.
Step 5: Offer multiple solutions
Everyone loves options. Wherever possible, offer more than one potential solution to the customer's issue. This helps them feel in control of what's happening, and can turn a negative interaction into a more positive one.
For instance, give them the option of a replacement product or a full refund, free delivery on their next order, a credit on their account, a free upgrade, etc.
Step 6: Thank them for bringing the problem to your attention
Remember that customer complaints are actually extremely useful for your business! They can highlight issues you might not have been aware of, and give you valuable insights into how your service could be improved.
For example, they could show you where there are problems with the implementation of your digital customer care strategy, where training or support materials are lacking, or even point out a problem in your supply chain.
No matter how well or badly the interaction has gone, always thank the customer for taking the time to contact you. Remember that 91% of unhappy customers don't complain – they just move on to one of your competitors.
Step 7: Follow up and follow through
Finally, always have a system in place to follow up with customers who have lodged a complaint. This gives you one more chance to turn their experience with your brand into a positive one, and show them that they've been heard, and that you really value their business.
What you really don't want is for the customer to have to contact you again, as this will cement their opinion on the level of your service. In the case of very angry customers, it can also be useful to contact them once they've had a chance to calm down and become more rational.
In conclusion:
Follow these easy steps for dealing with an upset customer:
Make them feel heard
Empathize with their emotions and their situation
Take their complaint seriously and act swiftly
Always stay polite and courteous
Give them options wherever possible
Thank them for their time
Follow up to make 100% sure the issue has been dealt with to their satisfaction