Tips for expanding your business into Italy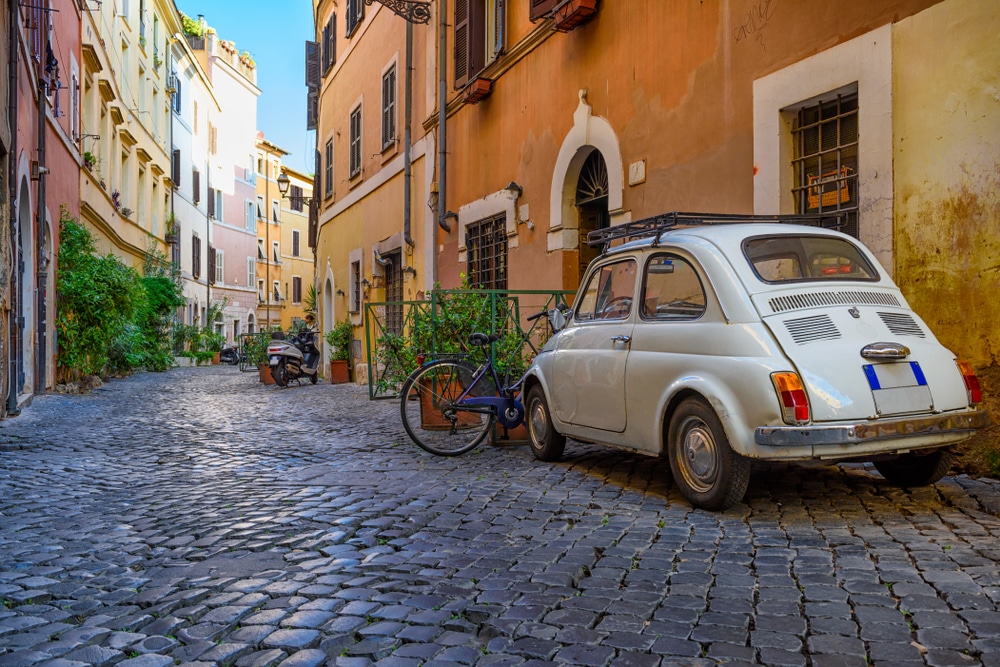 There are many good reasons for expanding into Italy. Apart from its vast cultural and historic significance, it's a huge market for luxury brands, and has enormous potential for eCommerce. It offers investors robust infrastructure, and a dynamic and highly skilled labour force. The Italian government is pro-investment, and offers tax credits and other incentives to encourage foreign investment.
Its strategic geographic location makes Italy an ideal logistics hub, and an excellent gateway into Central European, Eastern European, Middle Eastern and North African markets – along with duty-free access to their 50 million consumers!
Of course, a successful Italian expansion comes with its own unique set of challenges too. Here's what you need to know to get it right!
1.   Be very aware of the geographical area you're expanding into
Most of Italy's industrial activity is concentrated in the prosperous northern part of the country. This covers the area from Turin and Milan through to Venice, and accounts for more than half of Italy's national revenue.
The industrialised regions of Tuscany and Emilia-Romagna are also notable for the manufacturing of clothing, textiles, paper, ceramics, and food. You'll have a better chance of success if you expand into an area that is suited to your brand.
2.   Devise a viable entry strategy
Attempting expansion into the Italian market without doing your homework could spell disaster. Here are just some of the points you need to clarify:
Who are your best potential customers and where are they located?
Do you have an accurate idea of what the expansion will cost?
Have you assessed the risks associated with the market?
Have you established what help, funding and incentives are available to you?
Have you contacted local business chambers, organisations, and bodies for guidance?
What potential sales volumes can you hope to generate?
Which would be your best distribution channels?
Who are your main competitors, and how loyal are their supporters?
3.   Respect the Italian business culture
Relationships are extremely important in Italian business. The more extensive your relationship network, the easier you will find it to enter the Italian market successfully. A strong business network will only open useful doors to you, but will also aid you in understanding the local business ethos better.
Also note that Italians expect formality, and may well be offended by undue familiarity. Address men as Signore, and women as Signora, followed by their surname. Don't use a first name until you are invited to do so.
Make sure you are informed about the horizontal chain of authority, or 'cordata', that often functions in Italian companies. An Italian partner, agent, or distributor will be a great help in your expansion.
4.   Establish a strong online presence
In terms of online services, Italy still has some way to go. This means, however, that there are lots of opportunities for innovative designers of responsive websites to get ahead.
If you design your website with a highly popular live chat function, for example, you will immediately stand out! As an added bonus, your customers will get the outstanding support they deserve, and your brand's visibility will be optimised.
Social media is very popular in Italy, so these platforms offer great opportunities for marketers, and should form part of any digital marketing strategy. Note that Italians mainly log onto the Internet from their smartphones, so any website or internet strategy you design as part of your expansion into Italy should be mobile-friendly.
5.   Make sure to offer outstanding and multilingual customer support
These days, customers expect speedy, user-friendly, multilingual customer support. And nowhere is this more applicable than when you're expanding into a foreign market where many, many, of your customers will not be English-speaking! You have to cater to them in their own language for many reasons:
Removing communication barriers will improve the customer experience.
Happy customers who are efficiently and courteously assisted in their language of choice will buy more.
Multilingual customer support will boost your brand reputation and give you a competitive edge over your rivals.
That said, providing multilingual customer care is not easy (or cheap!) to do all on your own. Luckily, that's where we can help! Find out about outsourcing multilingual customer support easily, efficiently, and affordably though Digital Customer Care Company.
6.   Determine which payment and delivery options are acceptable to your Italian target audience
Italians don't have great trust in online payment methods. They generally prefer to use prepaid cards to buy services or products online, and prefer to pay in cash when physically buying from a shop. Unfortunately, the Italian postal service isn't the greatest, so it is advisable to use private couriers to ensure your goods reach your customers safely.
7.   Learn to be patient
It may take longer to establish your Italian expansion than you had hoped! You will need perseverance, patience, and in-depth knowledge to compete with your local competitors and gain the consumer's trust. You need to be prepared to hang in there and tough it out.
Remember that many Italians regard deadlines as aspirational rather than literal! This business ethos may extend to punctuality as well. Don't be offended if they're not dead-on time for meetings.
Be prepared to take things more slowly than you've probably been used to. And remember, Italians love food. More often than not, a business deal will be concluded in a more relaxed mood at a table with good food and wine!
8.   Get to know the Italian consumer
Italian consumers put a premium on quality – and they will demand it of you as well.  Here are a few points to remember as you build a relationship with them:
Always be honest – you have to earn the trust of your Italian customers and market.
Italy has a rapidly growing Millennial population. You must therefore be prepared to communicate with your customers on both traditional platforms as well as new channels like social media.
Italian consumers demand high quality goods and services, and excellent craftsmanship.
If you're prepared to have a little patience, deal with some red tape, respect your Italian customer and adopt Italian values, your Italian expansion should go well!
Useful links, agencies, and resources