Top tips for handling customer support this festive season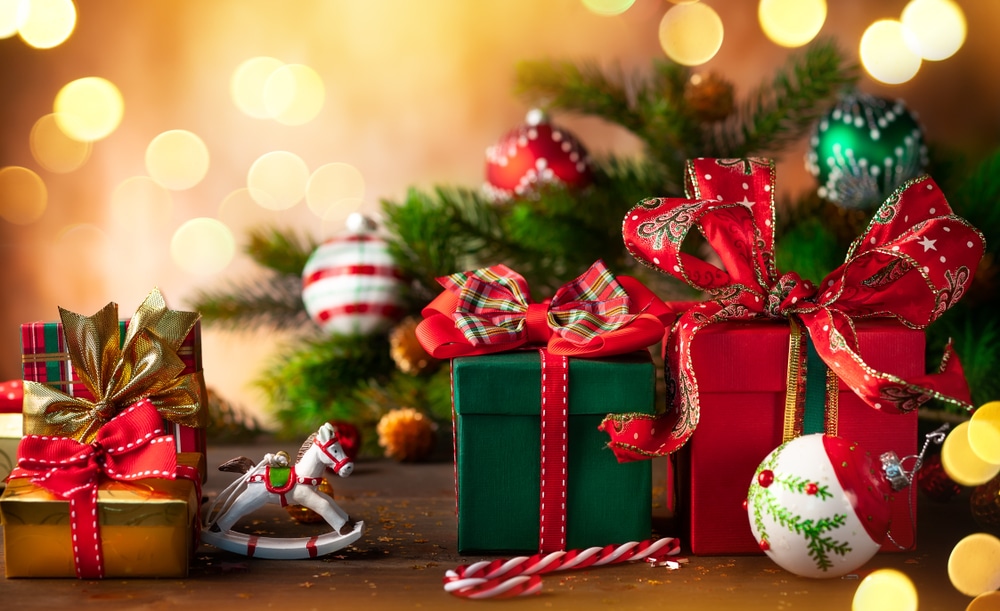 The festive season is an exciting time for businesses, but it is also a challenging one. It brings a greater volume of business which is, of course, excellent for your profit line!
However, it will also make greater demands on your customer support staff. In addition, your competitors will also be ramping up their sales efforts to get as big a slice of the lucrative festive season pie.
You will have to be right up there with them; indeed – preferably ahead of them. The secret lies in planning ahead and getting effective strategies in place before the holiday rush hits you.
Here are our top tips for optimising your customer support this festive season to consolidate and grow your customer numbers with outstanding customer service.
1. Schedule your festive season customer support ahead of time
Make sure your customers know how to reach your business during the holidays. Get your staff fully onboard for the efforts required to provide the best customer service. This should not just involve the customer care department, but the whole company. The different departments should ideally work like the proverbial 'well-oiled machine'.
It's also a good time to revisit the customer support team to make sure they are familiar with all the vital business procedures, policies, and processes. If necessary, you may want to consider hiring and training temporary staff, or outsourcing to a provider like us!
Remember your customer support team is likely to be bombarded with customer interactions and requests, as well as complaints.
Scheduling your holiday customer support should include:
Identifying peak customer support hours
Making sure you have enough agent availability during these hours
If necessary, having additional resources laid on
2. Devise forward-looking strategies for your holiday customer support
The best way to come up with effective strategies for this year's festive season is to study the previous year's data and trends. Review the patterns, trends, and metrics from the previous year. Let those insights inform and guide your new online customer support strategy.
Identify the most popular channels your customers used during the previous festive season. Ensure that you provide omnichannel customer support to cater to all your customers, no matter where they are.
Try to predict the rise in volume of the most common customer queries, and when the highest volume of those queries can be expected. You should also computing the number of support tickets you are likely to have per sale, and collect the valuable data from those tickets.
Finally, establish which blogs were most frequently viewed during the last festive season and then make sure those blogs are updated and easy to access.
3. Consider offering live chat as part of your holiday customer support
If you don't offer live chat yet, this might be a very good time to implement this excellent method to deliver great customer support. If you don't see your support staff coping with this vital function, you can outsource it very easily to a specialist firm like Digital Customer Care Company. This will give you all the benefits of live chat without the headaches!
By instituting a live chat function, you can:
Welcome the visitors to your website with personalised greetings
Use canned replies to FAQs and solution articles to improve response times
Ensure chat requests are routed efficiently to the correct departments
Use personalised live chat triggers to reduce cart abandonment
Tag conversations with details like support, pricing and shipping info to help your support staff address customer issues quickly and efficiently
4. Consider automating with chatbots
Using chatbots can save your support agents a lot of time and make it easier to deal with the holiday season deluge! AI chatbots can deal with all routine queries, thus significantly reducing the workload of your customer support staff. It will help streamline your customer support and keep your response times low.
However, make sure the chatbots can hand over to human staff if they're unable to answer questions or deal with complex issues. With the use of chatbots you can offer your customers 24/7 real-time support, without employing extra staff to do so.
5. Add self-service options to your customer support menu
A steadily growing number of customers say they expect companies to have self-service tools to find answers without contacting a customer support agent. Particularly during the frenetic festive season, a comprehensive and user-friendly self-service function can make everybody's life easier. It won't just help your team to deal with more customers overall, but it is very likely to increase your holiday sales.
Here are a few easy tips to ensure your self-service support is top-notch:
Make sure you prepare the support content meticulously. Pinpoint potential problems in advance and structure possible solutions clearly.
Design a FAQs page specifically tailored to the holiday season.
Make sure you address issues like payment options, return and refund policies.
6. Refresh your customer support staff training
Refresher training before the holiday season will get all your customer care agents on the same page. It will also ensure they're comfortable with the intricacies of customer service software and apps you're using.
Make sure that your refresher training includes how to deal with the stressed-out customers that are so common during the fast-paced festive season. Emphasise the importance of using positive language, active listening, and a calm and empathic approach to defuse tense situations.
Also ensure that you have an escalation plan in place and that all your agents are familiar with it and know how to use it. And finally, be sure to remind your customer care staff of the retail truism that 'The customer is king'!
7. While staying customer-centric, also reward your staff
A happy, motivated customer support team is much more likely to keep your customers happy as well! Make your staff feel valued and appreciated too. Here are just a few ideas:
Make your holiday bonuses for employees as generous as you can.
Offer incentives to reward good performance.
Offer time off after the holiday season has run its course.
Arrange a holiday lunch party for your staff.
Conclusion
The festive season is a significant and emotional time for many people, so what people experience during this period has a heightened impact. Your customer support, if you plan it well and imaginatively, can give your customers memorable and rewarding interactions with your brand. This can consolidate and expand your customer base and help your business flourish.